The Vision:
The vision of Extended Hands Worldwide Ministries is providing support, training, encouragement and resources with uncompromising dedication.
We are the motivating force that embrace organizations and individuals in a global diverse cultures, while working together to fulfill the mission.
Extended Hands Worldwide Ministries' endeavours include bringing forth the most innovative ideas. We believe by nurturing these ideas and the needs of the whole man: spiritually, physically, and mentally and emotionally, we will enhance and strengthen the vision of others to benefit all mankind.
We believe our mission is accomplished with God, trust, diversity and respect. The continual cultivation of ethical and lawful conduct in our working relationships through sincere communication will promote team building and accountability.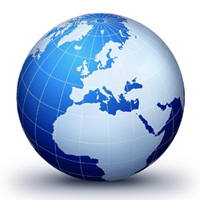 Our Founder:
Dr. Cassandra Foster is the President and Founder of Extended Hands Worldwide Ministries. And the Co-Founder and Co- Pastor of the City of Refuge International Church in San Diego, CA. She is a member of National Association of Professional Women. As a business owner her vision is to help finance the kingdom for this end-time generation.
Outreach programs and community empowering projects orchestrated by Dr. Foster continue to have a tremendous impact throughout the communities. Dr. Foster received a Honorary Doctorate of Divinity degree from the Five-Fold Ministry Theological University of San Diego, CA. She has been recognized as a Civic leader throughout the greater San Diego area and known internationally while serving on an array of boards, in ministries and churches nationwide. Dr. Foster is respected locally and nationally as a dynamic woman of vision, leadership, Integrity and compassion.
Our Staff:
Ericka Banks is the Executive Administrator of Extended Hands Worldwide Ministries and serves as a member of the Board of Directors. Ericka holds a Bachelor's of Science degree in Accounting and has been in the profession for over 15 years. She currently lives in Georgia with her familyas she extends her hands nationwide.
Ceandra Dilley is the Chief Financial/Operations Officer of Extended Hands Worldwide Ministries and serves as a member on the Board of Directors. Ceandra is a Navy veteran with 20 years of honorable service, a minister, advocate, best-selling author and devoted wife and mother. Ceandra is a leader and a pillar of hope to the communities she serves. Her motto is to "Put it into action," thus coining her name, "The Actionist."